Public Application for CEDEC 2018 Sessions has closed.
What's News
Towards CEDEC 2018
Shigeyuki Nakamura
CEDEC Steering Committee Chairman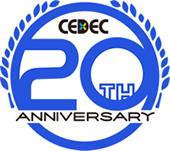 In 2018, CEDEC enters its 20th year, having started in 1999 as a study group for developers at a co-located event in the Tokyo Game Show.
When CEDEC first began, various makers were successively announcing new videogame consoles, the scale of game development was rapidly expanding, and we were at the beginning of an era in which great changes were sought in development environments as a whole, including development to get the most out of hardware performance, game design, and project management, etc.
However, with hardware specs at that time, it was still difficult to simply apply scientifically excellent technologies and concepts without modification. Instead, because there were few things that could be expressed in real-time through image expression, physics simulation, networks and devices, etc., it became normal to use simulated expression or alternative technologies.
The theme of CEDEC 2018 is "Fantasy becomes Reality".
Many of the things that 20 years ago were fantasy or dreams, only appearing in movies or novels - such as photorealism, AI, VR, AR, IoT and smartphones - are now the reality.
And 20 years from now, even more things we imagine as dream stories today will turn into reality.
CEDEC will also continue to seek more evolution, and it is our aim to bring together cutting-edge game development technology and even more expertise based on exchanges between developers and community formation.
---
CEDEC (Computer Entertainment Developers Conference) is a conference promoting improvement of technological strength and exchanges of knowledge and information for people connected to computer entertainment (mainly games) development, business, and research and development of related technologies and hardware, etc.
Applications for prospective session speakers and exhibitors will be taken from February 1 to April 1.
Your expertise and experience will provide valuable hints and source of ideas.
This is a magnificent opportunity for us to share positive stimulation with each other, so we look forward to receiving many applications from you all.
CEDEC 2018 Call for Speakers
CEDEC Steering Committee
Thank you for your interest in presenting talks at CEDEC 2018.
CEDEC is a conference for computer entertainment - including video games - industry, and for developers and others engaged in related work in this industry. And through CEDEC we aim to help them improve their respective development capabilities by exchanging information and ideas, and to aim for the overall development of the industry.
In view of these objectives, we ask that proposals for sessions be submitted according to the guidelines.
CEDEC 2018 Overview
Name
Computer Entertainment Developers Conference 2018(CEDEC 2018)
Period
August 22 – August 24, 2018
Venue
PACIFICO YOKOHAMA Conference center (Minatomirai, Nishi-Ku, Yokohama)
Organizer

Computer Entertainment Supplier's Association (CESA)

Number of
scheduled sessions

200