Public Application for CEDEC 2015 Sessions has closed.
What's News
Towards CEDEC 2015
CEDEC Steering Committee Chairman Kazunobu Uehara
Changes in the world of computer entertainment have become more rapid and more major.
The developments over the last several years are taking shape.
With the commoditization of computer power, products which were just science fiction a short while ago are now becoming realities, one after another.
Additionally, with the movement toward openness, small organizations are developing new and interesting things, not just large organizations with accumulated technical capabilities.
Now is the time that computer entertainment is about to enter a new stage.
We, as developers, need to take the lead in getting there and open up yet another phase.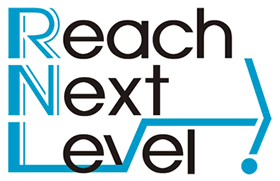 The theme of CEDEC 2015 is "Reach Next Level!"
CEDEC stands for Computer Entertainment Developers Conference.
It is a conference for developers and experts of computer entertainment to share skills and to network.
This year's theme, "Reach Next Level!" encompasses the idea of taking the development and management of computer entertainment, as well as the content itself, to a new level in accord with the changes of the times.
We at CEDEC 2015 are accepting applications for session presenters from January 30 to March 31. In addition to experiencing new technologies and information at CEDEC, how would you like to meet a variety of people and stimulate each other by imparting information yourself?
We look forward to your application.
For CEDEC 2015
CEDEC Steering Committee
Thank you for your interest in presenting talks at CEDEC 2015.
CEDEC is a conference for computer entertainment - including video games - industry, and for developers and others engaged in related work in this industry. And through CEDEC we aim to help them improve their respective development capabilities by exchanging information and ideas, and to aim for the overall development of the industry.
In view of these objectives, we ask that proposals for sessions be submitted according to the guidelines outlined below.
CEDEC2015 Overview
Name : Computer Entertainment Developers Conference 2015(CEDEC2015)
Period : August 26–28, 2015
Venue : PACIFICO YOKOHAMA Conference center (Minatomirai, Nishi-Ku, Yokohama)
Organizer : Computer Entertainment Supplier's Association (CESA)
Number of scheduled sessions : 200