TOP

Events

CEDEC CHALLENGE

Lightning GO 9×9 Board AI Matches
CEDEC CHALLENGE
* You can access CEDEC CHALLENGE with any of the audience passes, including the EXPO PASS.
3D Animator Legend Event Overview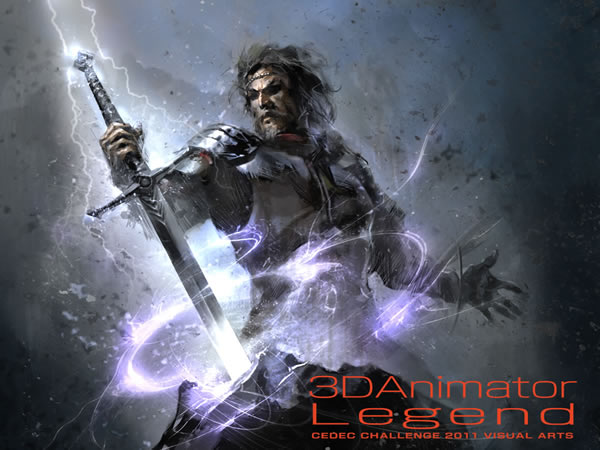 "CEDEC CHALLENGE" of the Visual Arts category will expand its field of production use of DCC tools. This year, it will be a 3D animation speed-production challenge. Prominent artists and the companies they work for will put everything they've got into the production, in their effort to develop and/or find talents.

Illustration by Ryota Kamei (A participant in 2010 CEDEC CHALLENGE Photoshop® Paint Meister)
Event Overview

In July 2011, three prominent animators working in different companies in the game industry demonstrated their process of creating animation using DCC (Digital Contents Creation) tools from Autodesk. Their creation process has been recorded and now available on CEDEC Channel on Nico Nico Douga. During the event period of CEDEC 2011, a lecture on the making of the animation works will be given in the form of a panel discussion between a facilitator and the three artists. The panel discussion will explain the production process of the animation works, using a digest version of the video footage. The artists will introduce to the audience the notable features of the technologies used, and tips on better artistic impression.

Given RegulationGeneral Rules
· Theme: A situation where you have to use all you've got in a split second

· "Pull out the legendary sacred sword plunged deep into the plinth!"

· Production Time: Only 2 hours for animation production

· Character Personality: Age: adult; sex: choice of either male or female; artistic impression: choice of either serious or comical.

Note: Artists are free to use any expressions within the framework of the attributes defined above. The character may not have supernatural power.

· Rig provided by Mox Co., Ltd.
Official site of the rig:
http://mox-motion.com/contents/training
List of collaborators for "3D Animator Legend"

List of collaborators for "3D Animator Legend"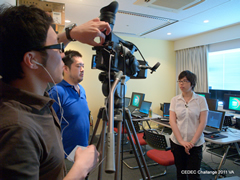 On July 5 (Tue) and 6 (Wed), the three artists took the challenge of speed production of animation work at a training room of Autodesk.
The production process was video-recorded without a cut. The footage will be distributed on CEDEC Channel on Nico Nico Douga. Look forward to it!

Artists:

Motomi Yoshida
CyberConnect2 Co., Ltd.
Tool Used
Autodesk 3ds Max

Shinya Shimada
Sega Corporation
Tool Used
Autodesk Softimage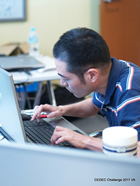 Yukio Seike
Capcom Co., Ltd.
Tool Used
Autodesk Softimage
List of Collaborating Companies